Join us on Saturday, May 21 at Perry Farm for the 6K for Water as we participate in a race to raise money for clean drinking water for those in need. Every dollar raised will go toward providing wells in communities with no access to clean water. Your $50 entry fee provides clean water for one person for life! We hope you'll join us in assisting those in need all over the world.

Use promo code: LASTCHANCE now thru Monday, May 16, for $10 off your registration fee.
Rhythms of Renewal Series
Join us throughout the month of June as we dive into Rhythms of Renewal: Trading Stress and Anxiety for a Life of Peace and Purpose by Rebekah Lyons. Our four-week sermon series will explore the concepts of REST, RESTORE, CONNECT, and CREATE and how they relate to establishing rhythms for sustained emotional, spiritual, and relational health.

Copies of the Rhythms of Renewal book will be available for purchase for those of you that would like to take a deeper look at establishing new rhythms in your own life.

Sundays - 9:00 a.m., 10:30 a.m. & online
All kids who have completed K-4th grades are invited to join us on Monday nights for a faith-centered summer book club featuring the devotional Indescribable by Louie Giglio. Included in each session will be an interactive Bible teaching from Indescribable, a yummy snack, games, and activity centers from our local children's museum, the Exploration Station. Get ready for an Indescribable summer together! Pricing options and more information can be found at the registration link below.

June 13 & 27
July 11 & 25
6:30 - 8:00 p.m. in the GP Kids Theater
*Check in opens at 6:15 p.m.
After kicking off our At the Movies series with a look at The Sandlot, you will not want to miss our trip to the Joliet Slammers game on Sunday, July 3. The evening will be complete with a fireworks celebration for Independence Day and is the perfect summer outing for the entire family. Space is limited, so secure your tickets today!

You can reserve and pay for your tickets from our group portal online. Once you select your tickets from the group portal, you will be required to sign into your existing TicketReturn account or create a new account to complete your transaction.
Waumba Land (birth-preschool) meets each Sunday at 9 a.m. and 10:30 a.m. at GatheringPoint.


High School Ministry meets every Sunday at 6 p.m. at GatheringPoint.


GP Kids (K-4th) meets each Sunday at 9 a.m. and 10:30 a.m. at GatheringPoint.


Celebrate Recovery meets every Tuesday at 6:30 p.m. at GatheringPoint.


Middle School Ministry meets every Wednesday at 7 p.m. at GatheringPoint.


Join us for an in-person service. We'd love to see you!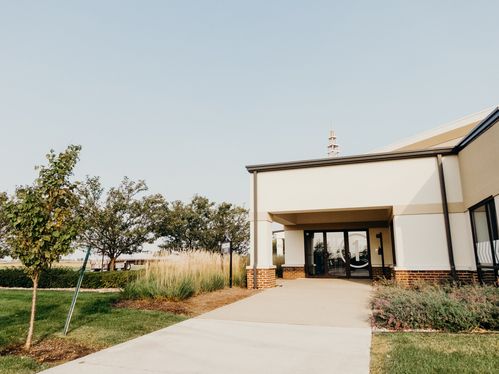 We will resume in-person Sunday morning services on Sunday, October 4, at 9 a.m. and 11 a.m. Register today and choose which service in the sermon series you will attend.
MarriedPeople Outdoor Movie Night
GatheringPoint MarriedPeople is hosting an Outdoor Movie Date Night for any and all couples (18+ years old) in the GatheringPoint Lot on Friday, October 16, from 6:30-9 p.m.
Questions about an event?