Environments FOR all ages
Our online preschool environment is highly interactive and focused on big ideas like God made me, God loves me and God wants to be my friend forever.
GatheringPoint Kids is a dynamic, engaging environment designed for elementary kids K-4th grades.
GatheringPoint's Middle School Ministry is the weekly environment for 5th–8th grade students. MSM gathers on Wednesday nights at GatheringPoint from 7:00 pm to 8:00 pm.
GatheringPoint's High School Ministry is the weekly gathering for students grades 9th-12th. HSM gathers on Sunday nights at GatheringPoint from 6:00 pm to 7:30 pm.
Connect with us on Facebook
Gathering Point Next Gen (Next Generation) is a page dedicated to providing you an inside look into what your children/students are learning & great cues to help nurture your child's next steps of faith.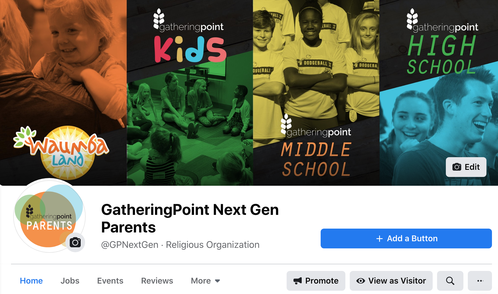 We'd love to connect with you and tell you more about our environments!